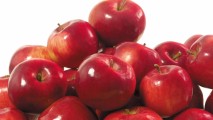 The agricultural producers might benefit from the reimbursement of the value added tax (VAT). The parliament's commission for agriculture and food industry approved a draft law to this effect today.
Under the document, the beneficiaries of the program on reimbursement of the VAT will be the economic agents working in the agriculture sector and which bore losses of more than 50 per cent of the agricultural production in the wake of natural calamities which occurred in 2022. The VAT's reimbursement will be made based on an application submitted to the State Fiscal Service and the payments will be made during 25 working days after the date of the application's submission. The reimbursement will be provided for the period April 2022 – June 2023 inclusively.
The legislative initiative belongs to the faction of the Action and Solidarity Party and is to be considered in parliament's plenum.