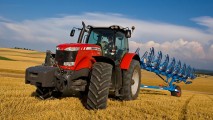 The export of Moldovan goods to Russia could be resumed. The issue is broached by experts from Moldova and Russia at a reunion in Moscow.
The two parties have mainly discussed on resuming animal and vegetal produce on the Russian market.
The Moldovan experts want to extend the list of goods to include wines and canned food. The experts have considered aspects of bilateral cooperation in more fields as transports, agriculture and industry.
The Moldovan part has touched upon the issue of the Moldovan goods transiting Ukraine and Russia to reach Kazakhstan and Kyrgyzstan.
The experts' proposals and conclusions are to be defined till September.